So here at the finish of the year 2013 we would like to give you some inspiration for the Le Grande Finale, New Year's Eve. There is something special about this night when the common man will dress up and toasting in champagne. We can not guarantee that the party will be the most fun of the whole year but we can be guaranteed with today's inspiration to help you a long way when it comes to that in any case be really stylish dressed.
The aim of today's inspiration is to simply come up with some ideas and tips how evening dress can be a bit more elegant and, above all, more fun. The aim is certainly not to any pointer say what is right or not according to the label when it comes to the tuxedo or evening dress. For most of us, the New Year's Eve at just a little more festive celebration and individual excesses when it comes to the usually formal tuxedo outfit is fine with good friends.
For example, wearing a tuxedo jacket in velvet instead of a classic wool blend can be a way to create an individual and a bit more relaxed but still accurate fashion style. For those who dare, do you like Ralph Lauren Purple Label all that often shows in their styling, and choose a pant in the so-called Black Watch pattern, ie, a green / black tartanruta.
When it comes to shoes is also room for an individual touch. The most classic to the tuxedo is normally a black lacquered oxfordsko. We find this to be good to try other options. A shoe that looks great for evening wear is lackpumpsen with a silk bow. Another option is to avoid either varnished version or velvet. Just velvet models is something we think is especially exciting for those who dare to stand out. Then choose a model in solid black, navy blue or burgundy. Choosing a get away with embroidered motifs in some cases look good. Outside the closed societies is not recommended variants with gold embroidery with family crests, initials, school badges, or anything that tends to look like brash. A model with skulls, however, look quite good and the breaking of the otherwise formal outfit.
When it comes to tuxedo shirts so it should be white, have a turndown or cutaway collar and cuffs. Ideally, it should have removable buttons, so-called bounce in black onyx. We like the English classic manufacturers such as Turnbull & Asser, Emma Willis and Emmett London. More accessible and a good alternative is otherwise one of Eton's tuxedo shirts.
Cufflinks think we should be worn in silver or gold. An attractive alternative to break the covering of formal degree bit the same as above, with slippern selecting Skultuna cuff in luxurious silver and with döskallemotiv. Wear a thin man smokingur match with advantage cufflinks in the same metal shade.
Although the dress code we describe above is less formal than a classic tuxedo is as we think to wear a bow tie. Instead of the black silk, we think that a fly that tied itself in velvet looks very good. It goes as well with velvet flies in black and navy blue as our favorite in burgundy. This fly gives a lovely and slightly decadent dandy feel with a little 70's glamor.
Otherwise, we think you should wear a white handkerchief in cotton or silk in your breast pocket. We urge not to smoke, but whether it happens regularly or sporadically, it is both fun and a bit more elegant to light the cigarette or cigar with a lighter in silver or gold from Dunhill or St Dupont.
Gallery
Ring in the New Year with Little Golden Nuggets
Source: anextraordinaryday.net
Simplify – Church Sermon Series Ideas
Source: churchsermonseriesideas.com
uranium city saskatchewan
Source: www.flickr.com
Nicole Kidman Is Barely Recognizable in New Thriller …
Source: people.com
Santa Claus Pancakes Christmas Breakfast Recipe
Source: www.theidearoom.net
Is a Talent Assessment Missing From Your Strategy?
Source: www.skipprichard.com
Sport Climbing Flatanger Norway
Source: blog.mountainhardwear.com
Santa Claus Pancakes Christmas Breakfast Recipe
Source: www.theidearoom.net
Changing Batteries on Vimeo Source: vimeo.com
Leuke achtergronden voor je computer
Source: thebeautymagazine.nl
301 Moved Permanently
Source: koliginals.wordpress.com
Star Frame | Stock Photo
Source: www.colourbox.com
Santa Claus Pancakes Christmas Breakfast Recipe
Source: www.theidearoom.net
Inspired By: Mumford and Sons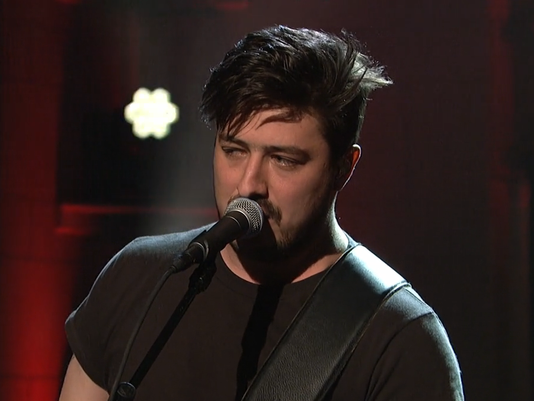 Source: www.pomadesblog.com
Best 25+ New year 2017 quotes ideas on Pinterest
Source: www.pinterest.com
Happy New Year Images 2018, Free New Year HD Photos, Pics
Source: www.newyear.quotesms.com
NEW YEAR QUOTES INSPIRATIONAL FUNNY image quotes at …
Source: www.hippoquotes.com
Inspirational Quotes & Nature Wallpapers: Famous Quote,New …
Source: www.pinterest.com
Green inspiration for the new year – OBSiGeN
Source: obsigen.ru
Happy New Year Inspirational Quotes Phrase Stock Photo …
Source: www.shutterstock.com