A shirt brand that has not been seen much here at our sites Stenströms which after all is one of the largest in Sweden. With a long history, founded in 1899, and with great knowledge in the production of quality shirts we think it is time to highlight dem. Dagens text will be about Stenströms measure tailoring service, their so-called Custom Made. It is a service that many of Stenströms retailers offer and which means that the customer, with the right guidance and service, will be able to get a well-fitting shirt of high quality.
We met the Manager of NK Herrekipering in Stockholm, Zeljko Maksic to try the service.
The whole procedure begins like so many others that offer a measure of stitching where the company is based on an existing master or model they have in their range today. We then got to try one of Zeljko selected model he thought would fit. With this shirt as a starting point we reasoned together how it should sit and what I as a customer preference and based on this needled it and recorded measurements in turn.
In the next step, it was about to pick out a fabric. Stenströms has a range of about 30 fabrics that vary with the season and changes every six months, and about as many of the more classic character that is in the range all the time. There are bastyger and more exclusive fabrics in Sea Island cotton. This cotton is grown in the Caribbean where there is a fairly harsh climate of a cotton plant with salty breezes and little rain. This leads to the fibers will be amazing fine and extra long for which they can be spun thinner. It is a relatively limited range of these fabrics because access to the fibers are so small. This will cause the fabric becomes rather expensive on the other hand very soft and comfortable to wear.
It should be added that bastygerna from Stenströms also maintains a high level. They buy fabrics including Albini, Thomas Mason and Grandi Rubinelli but also develop and design their own fabrics together with a few other Italian weavers.
When the fabric is chosen so you have finally choosing a collar, buttons, snaps, cuff etc. Here are the choices are not so extensive, but after all, not limiting. One thing we appreciated very much was that it was the design of a collar which we largely liked but would prefer something shorter kragsnibbar. This was no problem to change which was positive.
When all selections have been made the order sent to Estonia where Stenströms own factory located. This creates patterns, cut out the parts and patterns fit and sewn in the factory on the machine like Stenströms regular shirts. The whole process takes about 3-4 weeks. During busy periods it may happen that they will add another week.
Each shirt is manufactured by 23 different parts and has about 60 different operations. During production, there are five critical controls to ensure quality. In the manufacture of a shirt, it takes as much as 150 m wire. The buttons used are mostly handmade and mother of pearl.
We put the question directly to Stenströms about how they look at a possible future manufacturing in Sweden? That wages would be an obstacle feels quite natural but they also believe that, unfortunately, much of the expertise in cutting and sewing diminished why it can be difficult to find the right staff for this today.
The end result of the shirt we sewed up was very good and the actual dimensions and the fit was right. We have said it before and say it again, when it comes to dimensions sewing the end result depends on how skilled person that help is. In our case, Zeljko NK very knowledgeable and has saturated many shirts before, which is an important part of the concept of Custom Made.
A selection of those who offer this service from Stenströms are: Stenströms Hairdressing Damekipering in Helsingborg, Olsen in Malmö, Lund & Lund in Stockholm, Divanti in Lititz, La Chemise in Stockholm, Friberg in Jönköping and Värnamo, NK Man in Gothenburg, Brixx in Gävle and Herrekipering NK in Stockholm.
Gallery
Manolo testar: Stenströms Custom Made
Source: www.manolo.se
Manolo testar: Stenströms Custom Made
Source: www.manolo.se
Manolo testar: Stenströms Custom Made
Source: www.manolo.se
Manolo testar: Stenströms Custom Made
Source: www.manolo.se
Oscar of Sweden 1949
Source: www.manolo.se
Manolo Blahnik unveils to-die-for new collection at London …
Source: www.dailymail.co.uk
MSGM, Manolo Blahnik e altri customizzano lo zaino icona …
Source: www.trendandthecity.it
Manolo Blahnik unveils to-die-for new collection at London …
Source: www.dailymail.co.uk
MSGM, Manolo Blahnik e altri customizzano lo zaino icona …
Source: www.trendandthecity.it
Manolo Blahnik unveils to-die-for new collection at London …
Source: www.dailymail.co.uk
65 best Wishlist images on Pinterest
Source: www.pinterest.com
Manolo Blahnik of Dubai Mall – Footwear
Source: classifieds.hotline.ae
Chemistry friends by Lielico on DeviantArt
Source: lielico.deviantart.com
Alfred Dunhill Saltaire Collection
Source: www.manolo.se
Manolo Blahnik of Dubai Mall – Footwear
Source: classifieds.hotline.ae
Alfred Dunhill Saltaire Collection
Source: www.manolo.se
32 Design de bouteilles de coca cola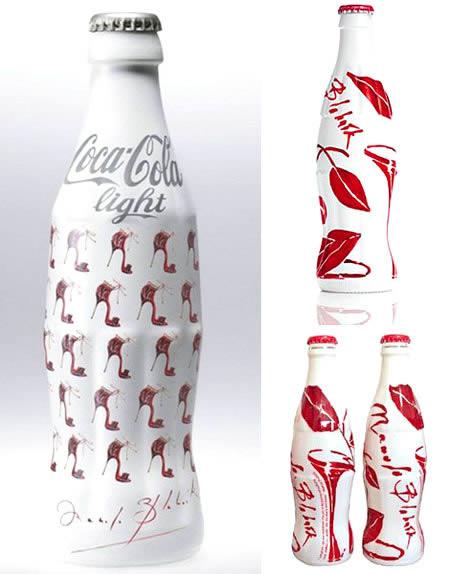 Source: www.paperblog.fr
GTX 1080 Ti, i produttori mostrano le versioni custom …
Source: www.tomshw.it
Manolo solo – buzzpls.Com
Source: www.buzzpls.com
manny calavera
Source: www.tumblr.com