My favorite party of the year is near. This is the most magical and red day of February: Valentine's Day! So today I want to talk about casual jewelry for this date.
Besides the perfect dress for Valentine, you must choose the right jewelry that will complement your look. According to tradition, the most important symbols for Valentine's Day are hearts, cupids, flowers, pigeons and, of course, chocolates.
What should I wear on Valentine's Day?
Every girl wants to give her a bouquet of her favorite flower, but people always follow the tradition of giving away an elegant bouquet of red roses. One of the best choices for Valentine's jewelry are the gold ornaments with roses.
The delicate jewelry with wings for Valentine is perfect for lonely hearts. This ornament could mean that you are free and fly around the world in search of your second half. And it is also very beautiful.
And what about the beautiful pigeons? Two pigeons are considered as a symbol of peace and fertility. Often white doves are released at weddings.
Valentine's jewelry usually looks good if it is made of platinum. This brilliant and precious metal testifies to good taste. Although I have also found a very interesting gold pigeon claw ring. How do you like this alternative?
What jewelry should I give away on Valentine's Day?
In honor of the most romantic date of the year, PANDORA has launched a special collection of jewelry . This collection reveals the beauty of love in its true manifestation. The designers of PANDORA were inspired by the traditional symbols of love. I think jewelry with hearts is the most important attribute of this party. Every February 14th I wear a gold pendant in the shape of a heart and a translucent dress.
The decorations of the new collection for Valentine are mainly made in red and pink colors through the use of elegant and classic hearts and other elements typical of this feast of love. I want to emphasize that each new collection is becoming more chic and classic. After all, 5 years ago, all the bracelets had a more "childish" appearance and now everything is a little more "mature". The new models are perfect for women of all ages.
Pandora also launched a limited edition of heart-shaped boxes to store jewelry. Personally, I love these little details, especially when they are light and practical. I often carry the jewelry with me, since sometimes it is necessary to change it during the day. So this leather case would be the perfect gift for me, as for any fashionista.
This beautiful and practical box is always a great option.
The Petite Memories collection is composed of hearts, cupid arrows and "love" inscriptions. If you buy something from this collection to your beloved, she will remember the tenderest feelings forever.
And of course, I also want to talk about jewelry for Valentine's Nammu. Personally, I think amber is one of the most beautiful stones. That's why I chose this heart-shaped pendant . It is simple and beautiful.
So, what is your favorite jewelry for Valentine's Day? Leave your comments in the box below!
Gallery
20 Stunning Silver Necklace for Valentine's Day 2017 …
Source: www.sheideas.com
20 Stunning Silver Necklace for Valentine's Day 2017 …
Source: www.sheideas.com
20 Stunning Silver Necklace for Valentine's Day 2017 …
Source: www.sheideas.com
15+ Valentine's Day Jewelry For Girls & Women 2017 …
Source: modernfashionblog.com
15+ Valentine's Day Jewelry For Girls & Women 2017 …
Source: modernfashionblog.com
Jewelry Gift Ideas for Valentine's Day 2017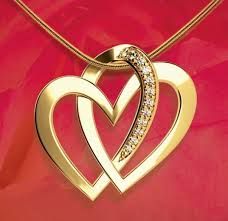 Source: fsilverman.com
15+ Valentine's Day Jewelry For Girls & Women 2017 …
Source: modernfashionblog.com
Pandora Valentine's Day 2017 Collection Debut
Source: www.charmsaddict.com
PANDORA 2017 Valentine's Day Collection Live Images
Source: theartofpandora.com
Pandora Valentine's Day 2017 Collection Preview
Source: www.morapandorablog.com
15+ Valentine's Day Jewelry For Girls & Women 2017 …
Source: modernfashionblog.com
New 2017 Wholesale 1pcs Valentines Day Pink Heart Chunky …
Source: www.aliexpress.com
Pandora Valentine's Day 2017 Collection Debut
Source: www.charmsaddict.com
15+ Valentine's Day Jewelry For Girls & Women 2017 …
Source: modernfashionblog.com
15+ Valentine's Day Jewelry For Girls & Women 2017 …
Source: modernfashionblog.com
Pandora Valentine's Day 2017 Collection Updates (with …
Source: www.morapandorablog.com
Valentine's Day Sales: Top 10 Best Cheap Jewelry Items …
Source: heavy.com
Pandora Valentine's Day 2017 Collection Debut
Source: www.charmsaddict.com
Pandora 2017 Valentine's Day Charms and Gift Sets
Source: bremerjewelry.com
Pandora Jewelry Valentine's Day 2017 Promotion for USA and …
Source: www.381deals.com